QUILTING IN THE FAST LANE
The art of quilt making through time

lapse photography
I get asked that all the time
How long have you been quilting?
---
I started quilting in the early 1980's. I quilted a dozen or so quilts over the next 10 years. I've recently picked it up again in 2017. . . and have been on fire ever since!
---
How many quilts have you made?
---
I'm currently working on quilt #19 (Spring/Summer 2019)
---
How long have you been shooting time lapse?
---
I made this little movie, "The Last of the Non-Blelievers", back in the mid 70's,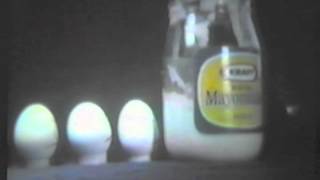 and time lapse photography evolved as a natural extention from that. I've been shooting time lapse ever since. Newer tools and smaller cameras have taken it to new levels the last few years. These days I'm getting a little more excited about ultra slow motion stuff . . . so you may start seeing that pop up from time to time.
---
Do you have a favorite color pallet or style of quilt you like to make most?
---
HaHa.... I don't have enough time in my life to try ALL the quilt styles and color pallets I want to explore on my 'quilt bucket list'! I'll admit to loving ALL color(s) of any kind, but styles of quilts are as endless as an artist's imagination! I enjoy detail and challenge! For the last few years, I've approached my quilt-making with challenges that scare me – things I used to think were beyond my skill set. This has taken my quilt making to new levels in recent projects. And I also find I'm less intimidated taking on complex designs and techniques.
---
Do you have a favorite part of quilt making?
---
Honestly . . . I love EVERY part of it! From designing to binding!!
---
Do you have pictures of your quilts from the past?
---
Yup! Here's the First Three ~1983:
Baby Quilt ~ 1985:
Baby Quilt ~ 1991
"Card Tricks" with my pal, Brewster ~ 1992
A Father's Day quilt:~ 1992
My first English paper pieced quilt ~ 1992:
My second one ~ 1992:
"All That is Gail" (1993) was based on my friend Gail's paintings. She dabbled in oil and pastels. I transferred (photographs of) her work to cotton and appliqued them to hand dyed fabric, along with some of her dresses in the border and soft sculpture 'chalk' up in the corner:
While having our picture taken together, instead of saying "smile", Gail's son-in-law would yell, "VICE SQUAD!"
When I began quilting again in 2017, I made this quilt completely out of my Mother's old clothes (It was supposed to be a gift for Mom . . . but I loved it so much, I kept it):
So I made Mom another quilt out of her old clothes (same materials, different block), and gave it to her on Mother's Day ~ 2017:
My niece had her first baby boy . . . so naturally I had to make a quilt for him ~ 2017:
It was named "Sweet Dreams" for the words that were hidden amongst quilting (in Trapunto)
But some of my friends still call it "Dog Twister".
I suppose these placemats count as 'mini quilts', huh?
---
Does anyone help you make these quilts?
---
Yuuuuuuuuuup! Meet Boo (the Yorkie) and Gilda Radner (the red-headed Boston Terrier)
---
Who played 'Lumpy' on "Leave it to Beaver"?
---
The immortal Frank Bank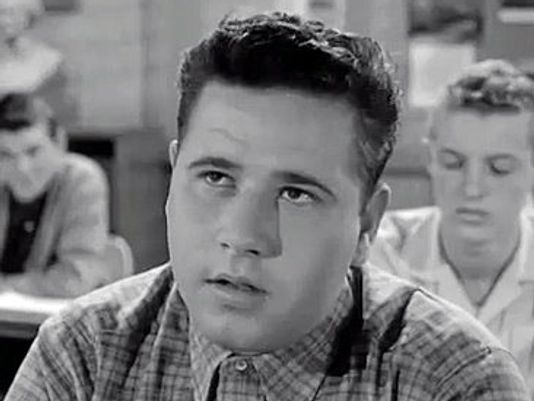 ---
Why are you doing this?
---
This is the question I think I'm asked the most. The answer, in it's simplest form is: IT'S JUST FUN JUST WATCH I made one time lapse video of the making of a quilt a couple of years ago and had such a blast, I decided I'd do this from now on with ALL my quilt making. Just for myself. I love the whole process of both projects, and combining them has taken the whole experience to an exhilarating new level for me! Other people seemed to enjoy watching them as well, so I created this website to localize them in one place for easy discovery. I also simply put this all out here onto the internet as sort of a curiousity. An organic art project. To watch it evolve. To meet new people. To be inspired by them. To simply see what happens . . . In time, whatever this is, it will define itself. Right now . . . . it's just playtime! I hope you enjoy your time here. Please feel free to spread the love!
---
---
Have any questions of your own?
Be a part of the conversation!